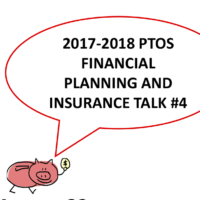 Aug. 22: Learn About 529 ABLE Savings Plans for Disability-Related Expenses
Do you have a disability or care for someone with a disability? Would you like to learn about a powerful new investment vehicle to help families and individuals pay for disability-related expenses?
If so, come learn about 529 Achieving a Better Life Experience (ABLE) accounts Tuesday, Aug. 22, from noon – 1 p.m. in the Randolph Conference Center or online via WebEx.
ABLE accounts allow qualified people with disabilities to place earnings into special, tax-free accounts that can be used to pay for short- and long-term disability needs. The accounts are made possible by the ABLE Act signed into law in 2014 and function similarly to a 529 college savings account.
In addition to growing your savings, money put toward ABLE accounts does not count toward Medicaid and Supplemental Security Income savings and assets ceilings. A representative from Virginia's ABLEnow program will explain how funds can be used for a range of needs including housing, mortgage payments, health care, transportation, and education.
Before you attend the presentation, visit the ABLE National Resource Center so you can come prepared with questions. You may also want to read the New York Times article, "A Closer Look at 529 Able Accounts.
ResponsAbility, the USPTO's affinity group for disability awareness and action, and the Patent and Trademark Office Society (PTOS), are the sponsors of this event. The presentation is part of the 2017 PTOS financial seminar series.
For more information, contact Alex Camarota or Angela Nguyen.