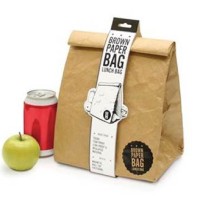 Historically black colleges and universities (HBCUs) have provided a foundation for achievement and have been a source of immeasurable pride for the African American community for over 150 years.  The achievement and pride have grown to extend beyond the African American community and beyond U.S. borders.
Section 322(2) of the Higher Education Act of 1965, as amended, defines an HBCU as: "…any historically black college or university that was established prior to 1964, whose principal mission was, and is, the education of black Americans, and that is accredited by a nationally recognized accrediting agency or association determined by the Secretary to be a reliable authority as to the quality of training offered or is, according to such an agency or association, making reasonable progress toward accreditation …."
HBCUs offer all students, regardless of race, young and old alike, an opportunity to grow and to hone their skills and talents.  HBCU students and graduates continue to achieve in an array of professions in both the public and private sectors, domestically and internationally.
If you are a student or an alumnus/alumna of an HBCU, this lunch hour is all about you and your school and to acknowledge the countless contributions these institutions and their alumni have made to the USPTO and around the world.  Please bring your lunch, and come celebrate annual HBCU Week (September) and also celebrate the end of the fiscal year.
When: Wednesday, October 21, 2015
Time:  1 p.m.
Where:  Jefferson Conference Center – 1st Floor
Feel free to wear your HBCU paraphernalia or colors! All are welcome!
RSVP here with your name and your alma mater or current school.