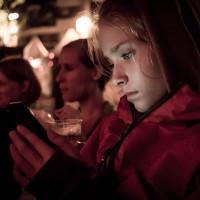 As the new year begins, we are looking to give more homeless LGBT youth an opportunity to be connected using technology. Early results in D.C. have proven a simple but important fact though – Technology in the hands of these LGBT youth is vital and clearly helps them to be successful as they navigate their day-to-day lives. Whether they use a phone to stay in touch with family and friends, call about employment, medical care or even to search for answers to unknown questions – it matters and is a simple piece of life changing technology for each of those young people. Full Article
What can you do to help? I'm glad you asked!
Donate your old technology! Desktops, Laptops, Cell Phones (Flip or Smart), Servers, Hard Drives — If it computes 1s and 0s, we can probably refurbish, reuse or recycle that device! The best part – YOUR DONATION IS TAX DEDUCTIBLE! 
Learn more about Connect4Life here.