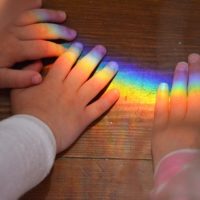 The Office of Human Resources Benefits and Worklife Branch, in partnership with LifeCare, will present a "Raising Children in a Diverse World" webinar from 1-2 p.m. ET on Tuesday, May 24.   Register at WorkLife4You and use USPTO as the registration code if you're not already registered on the LifeCare website.
Teaching children about diversity and tolerance is a critical part of parenting today. This seminar will provide information to teach children about diversity.
Join LifeCare Consultant, Ron Precourt as he discusses the following:
Helping children to be proud of their heritage
Introducing children to other cultures, religions and races
Answering tough questions
Protecting your child from discrimination
How to be a good role model.
All seminars are open to USPTO employees and their family members.
For inquiries related to the "Raising Children in a Diverse World" webinar or other USPTO Wellness events, contact the Compensation and Benefits Division. To view program details visit the USPTO Worksite Wellness online site and select calendar of events.